A global superstar in the world of dance music, Judge Jules has been one of the scene's best known names for more than three decades. Now, he is giving audiences the chance to experience iconic dance classics through a ten-piece live band with himself at the helm.
Leas Cliff Hall, Folkestone
Sat 30 Apr 2022
Leas Cliff Hall, The Leas, Folkestone, Kent, CT20 2DZ
For group bookings of 10 or more:
Combining the energy of specially-chosen outstanding musicians with his own inimitable presence behind the decks, Jules will take the audience on a tailor-made journey through dance music with vocals, hands-in-the-air moments and plenty of bass-lines that'll take you right back to your very first rave.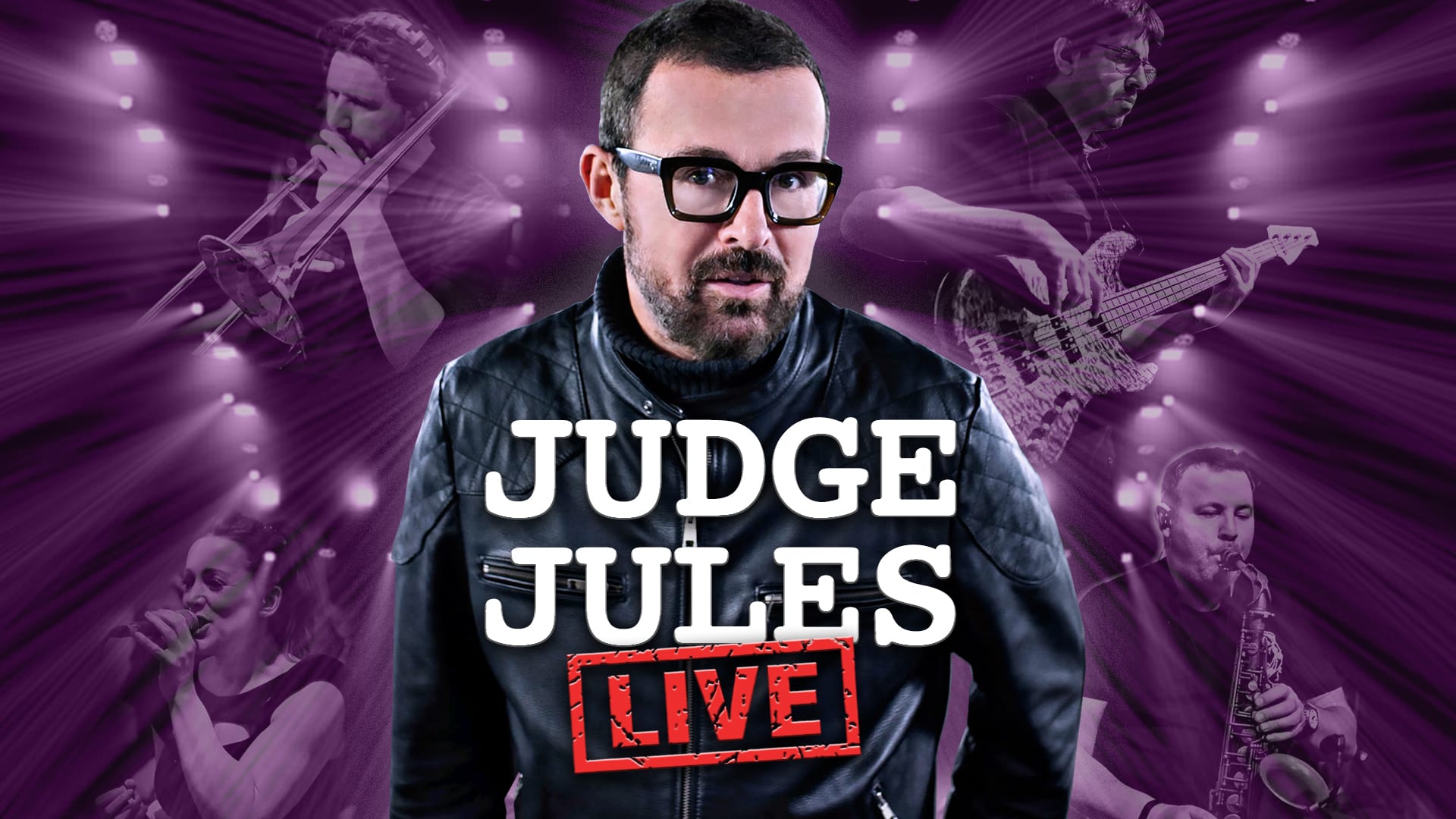 With creative free rein, Jules has curated every element of this performance. The music has been selected to represent the breadth and scale of his career with each track bespoke reinvented and reworked in a style unique to this live show, featuring brass, percussion, drums, bass guitar, lead guitar, keyboard, singers, and of course Judge Jules himself.
"There is something about music being played live that never fails to send shivers down your spine – it doesn't matter what the genre is, hearing a track performed by live musicians on stage is something you cannot replicate in the studio, or even in the best nightclub environment" – Judge Jules
Nights you don't want to miss
One Night Only

This event is only on for one night!
Leas Cliff Hall, Folkestone
Leas Cliff Hall, The Leas, Folkestone, Kent, CT20 2DZ
Monday – Saturday, Box Office opens at 09:00 and closes 15 minutes after show start.
The Box Office closes 15 minutes after the show starts on performance days. On non performance days, Box Office closes at 17:00.
This venue has two bars, and both open one hour before performances start.
Hospitality facilities are available.
There is a cloakroom available at this venue.
Leas Cliff Hall is Kent's premier entertainment venue. It has played host to some of the best music acts such as Ozzy Osbourne, Kings of Leon, Stereophonics, Mcfly, Status Quo, to name a few. It was built in 1927 and has been refurbished several times in its long and colourful history.