This World-Famous tribute band 'UK Foo Fighters' takes you on a journey spanning 25 years of music from the now legendary 'Foo Fighters' and their charismatic leader, Dave Grohl.
Leas Cliff Hall, Folkestone
Sat 24 Jul 2021
Leas Cliff Hall, The Leas, Folkestone, Kent, CT20 2DZ
For group bookings of 10 or more:
Why go and see it?
They absolutely nail the true vibe of a Foo's live experience, all performed down to the closest detail making it a truly unmissable show for any rock music fan.
UK Foo Fighters' brand new show for the theatre is inspired by the Foo's studio album In Your Honor. It offers a unique opportunity for fans old and new to explore the melodic acoustic recordings from the Foo's live album Skin And Bones (recorded at the Pantages Theatre in Los Angeles), culminating with a powerhouse rock set featuring tracks from all 9 studio albums including greatest hits such as; Everlong, Best of You, Times Like These and All My Life.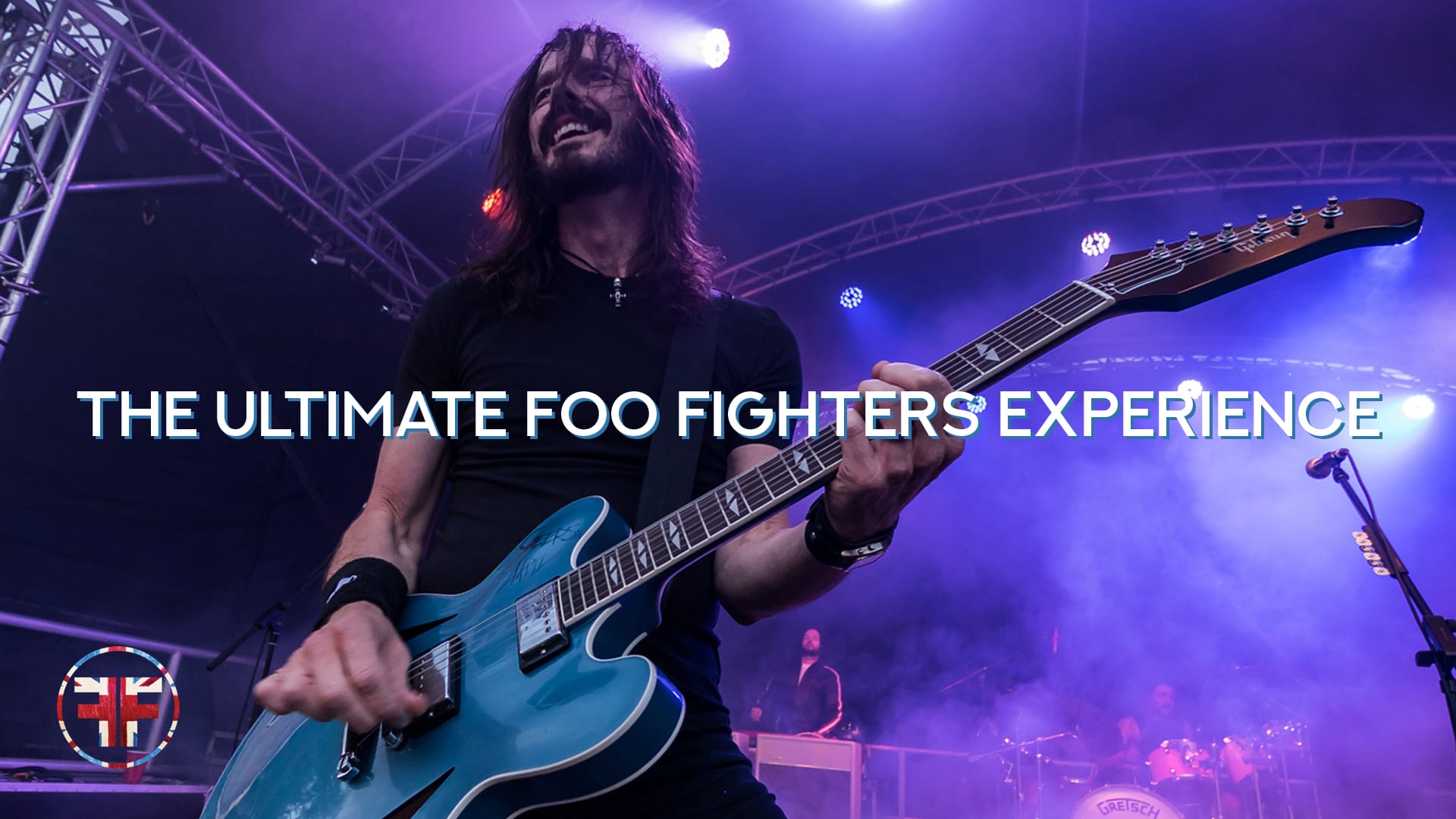 Featured in Classic Rock, Rolling Stone, Kerrang, NME, Q, MOJO and Planet Rock magazines. UK Foo Fighters have built an incredible reputation over the last 12 years, heralded by Dave Grohl himself and celebrated as 'THE' tribute to the Foo's in a 2017 BBC documentary called 'UK Foo Fighters – My Hero', placing them firmly amongst tribute's elite.
Ladies and Gentlemen, would you please welcome…. me! … That was awesome!
– Dave Grohl (Lead Singer – Foo Fighters)
Nights you don't want to miss
One Night Only

This event is only on for one night!
What the critics say
Respectfully and beautifully replicating the magic
– The Argus
Leas Cliff Hall, Folkestone
Leas Cliff Hall, The Leas, Folkestone, Kent, CT20 2DZ
Monday – Saturday, Box Office opens at 09:00 and closes 15 minutes after show start.
The Box Office closes 15 minutes after the show starts on performance days. On non performance days, Box Office closes at 17:00.
This venue has two bars, and both open one hour before performances start.
Hospitality facilities are available.
There is a cloakroom available at this venue.
Leas Cliff Hall is Kent's premier entertainment venue. It has played host to some of the best music acts such as Ozzy Osbourne, Kings of Leon, Stereophonics, Mcfly, Status Quo, to name a few. It was built in 1927 and has been refurbished several times in its long and colourful history.