The Rolling Stones have dominated Rock 'n' Roll music since the 1960s and were at the forefront of the British Invasion of bands that conquered the U.S. in 1964.
Watch the trailer
Leas Cliff Hall, Folkestone
Fri 27 Aug 2021
Leas Cliff Hall, The Leas, Folkestone, Kent, CT20 2DZ
2 hours 20 minutes
For group bookings of 10 or more:
Why go and see it?
The​ ​Rolling​ ​Stones​ ​Story​ promises you an unforgettable Jumpin' Jack Flash back in time. It's Only Rock 'n' Roll, but we like it!
They ran neck and neck with The Beatles in the popularity stakes with the late sixties and early seventies considered by many as their Golden Age. Their live shows are legendary and The Stones musical legacy is up there with the very best. They've recorded some of the most phenomenal Rock 'n' Roll songs of all time – Satisfaction, Not Fade Away, Honky Tonk Woman, Brown Sugar, Start Me Up . . . to name just a few.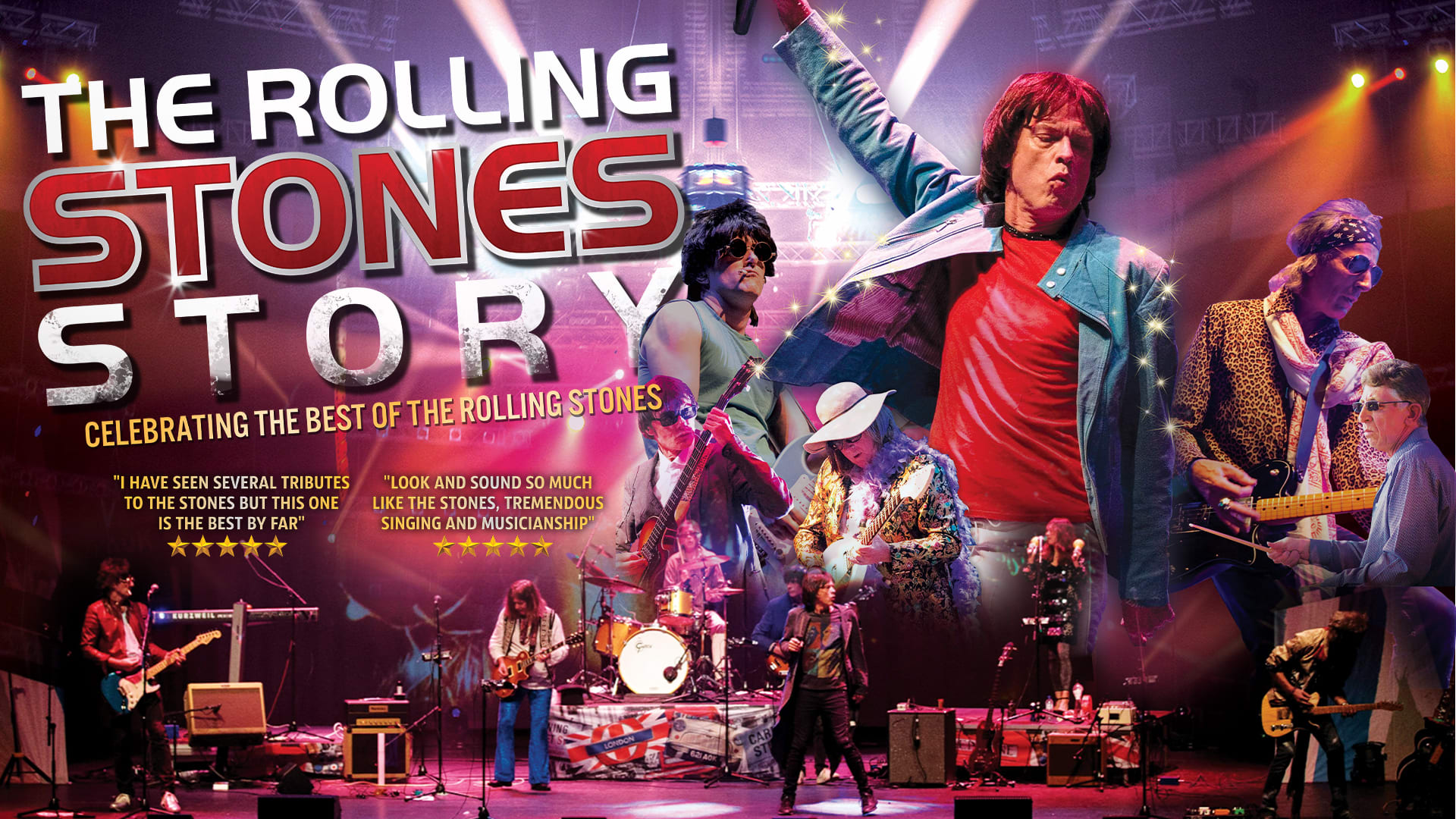 You can now relive all these classic hits in The​ ​Rolling​ ​Stones​ ​Story​, a high energy concert celebrating the music of the World's Greatest Rock 'n' Roll Band. Let's Spend The Night Together in the company of Mick and the boys and you will experience a truly authentic Rolling Stones spectacle; complete with an awesome production, the finest musicians and the world's No. 1 Mick Jagger lookalike Paul Ashworth.
Nights you don't want to miss
One Night Only

This event is only on for one night!
Leas Cliff Hall, Folkestone
Leas Cliff Hall, The Leas, Folkestone, Kent, CT20 2DZ
Monday – Saturday, Box Office opens at 09:00 and closes 15 minutes after show start.
The Box Office closes 15 minutes after the show starts on performance days. On non performance days, Box Office closes at 17:00.
This venue has two bars, and both open one hour before performances start.
Hospitality facilities are available.
There is a cloakroom available at this venue.
Leas Cliff Hall is Kent's premier entertainment venue. It has played host to some of the best music acts such as Ozzy Osbourne, Kings of Leon, Stereophonics, Mcfly, Status Quo, to name a few. It was built in 1927 and has been refurbished several times in its long and colourful history.