You may have heard of throwback Thursday, now it's time for the ultimate throwback decade – 80s Live!
Leas Cliff Hall, Folkestone
Fri 16 Jul 2021
Leas Cliff Hall, The Leas, Folkestone, Kent, CT20 2DZ
For group bookings of 10 or more:
Join us as we travel back in time to one of the most iconic eras of music for an exciting night out – put your hands together and get into the groove as our live band Electric Dreams perform over two dozen chart topping anthems from artists including Duran Duran, Dexy's Midnight Runners, Culture Club, Kim Wilde, Rick Astley, The Human League, A-Ha, Tears for Fears, Wham and more!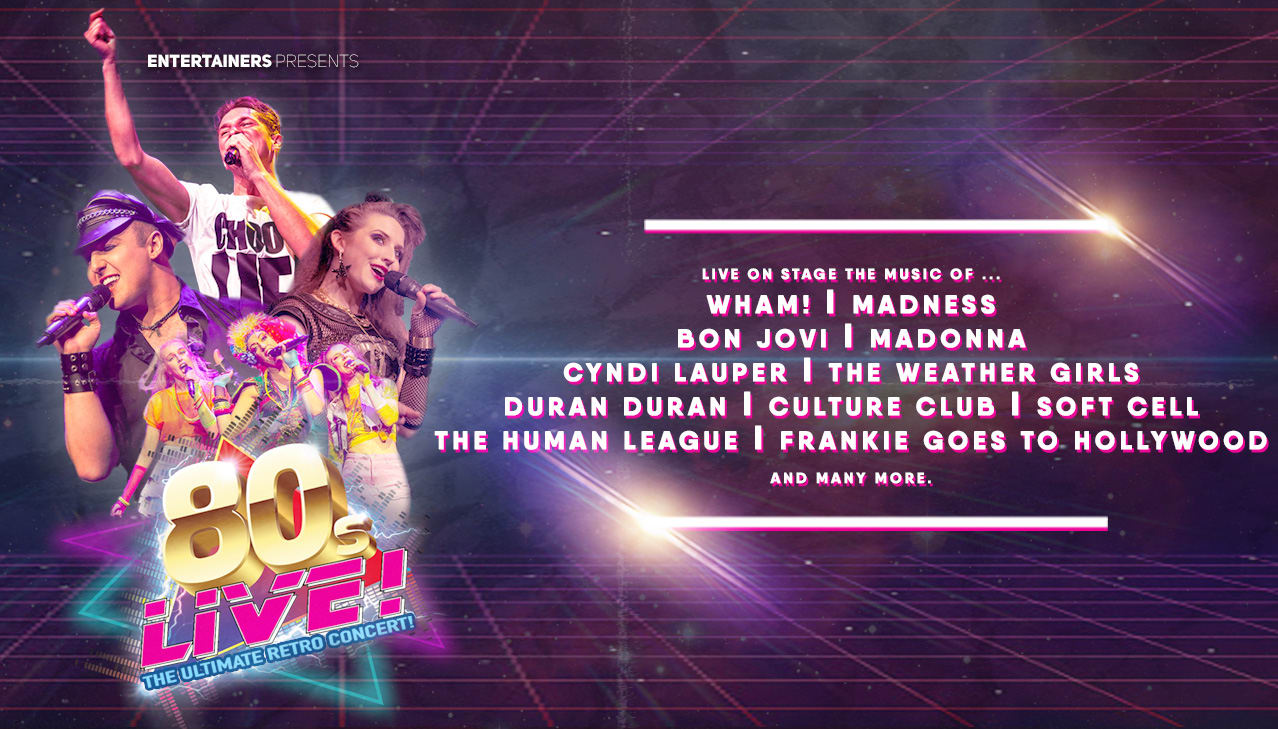 Whether you were born in the 80s, were lucky enough to hear these sounds from your very own cassette player or you've had a Stranger Things glimpse of 80s life, once you've seen 80s Live, you'll want to relive it again and again.
Blending pop and soft rock, the show includes hits such as Living on a Prayer, The Final Countdown, Don't You Want Me Baby, Relax, Never Gonna Give You Up, It's Raining Men, Rio, Tainted Love and so many more.
Move aside Doc, we don't need The DeLorean to create our time machine. This is 80s Live!
Nights you don't want to miss
One Night Only

This event is only on for one night.
Leas Cliff Hall, Folkestone
Leas Cliff Hall, The Leas, Folkestone, Kent, CT20 2DZ
Monday – Saturday, Box Office opens at 09:00 and closes 15 minutes after show start.
The Box Office closes 15 minutes after the show starts on performance days. On non performance days, Box Office closes at 17:00.
This venue has two bars, and both open one hour before performances start.
Hospitality facilities are available.
There is a cloakroom available at this venue.
Leas Cliff Hall is Kent's premier entertainment venue. It has played host to some of the best music acts such as Ozzy Osbourne, Kings of Leon, Stereophonics, Mcfly, Status Quo, to name a few. It was built in 1927 and has been refurbished several times in its long and colourful history.