We'll get a hold on you believe it!
Watch the trailer
Leas Cliff Hall, Folkestone
Fri 11 Feb 2022
Leas Cliff Hall, The Leas, Folkestone, Kent, CT20 2DZ
For group bookings of 10 or more:
In the Air Tonight will leave you in awe of the incredible discography of Phil Collins. It's an Easy Lover for any fan of the Genesis drummer, capturing the distinctive vocals and incredible instrumentals of one of the UK's greatest ever singer-songwriters.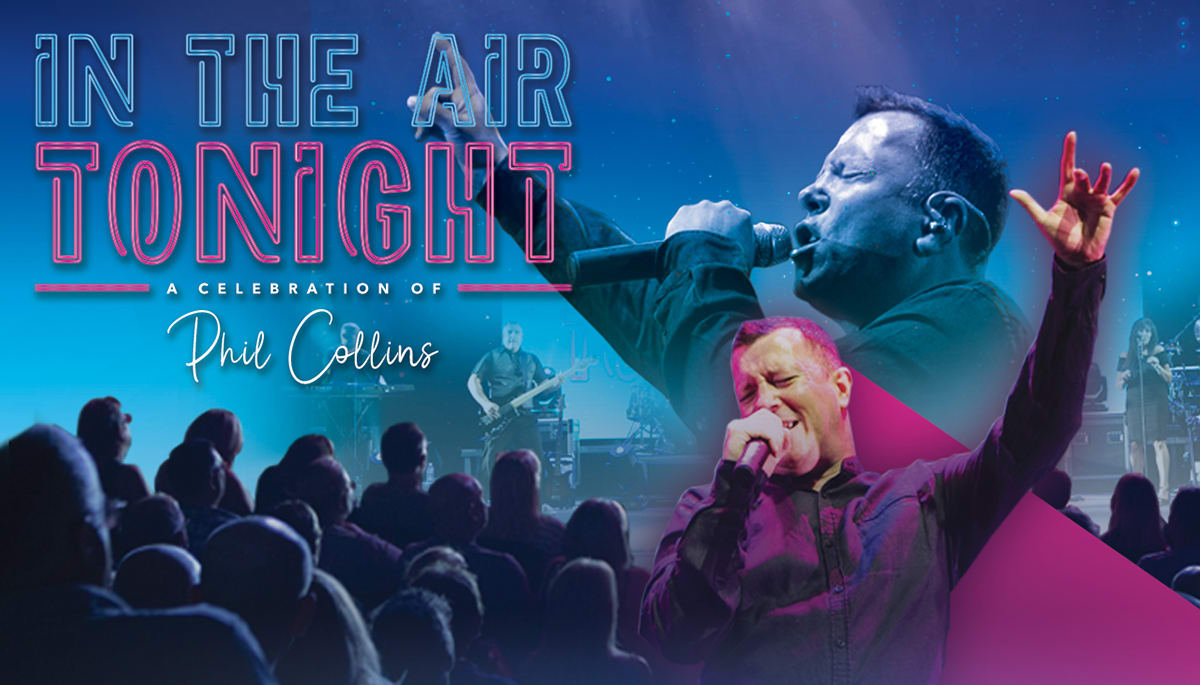 We bring to you two hours of non-stop classics from the icon, capturing the character of Collins, featuring Easy Lover, Another Day in Paradise, Two Hearts, You Can't Hurry Love, Against All Odds and music from the heyday of Genesis – This show has it all!
Brought to life by international tribute artist Chris Hayward and our incredible live band get ready to dance into the light as we take, take you home.
This is a show not to be missed. Seize the moment, grab your tickets now for In the Air Tonight – A Celebration of Phil Collins.
Nights you don't want to miss
One Night Only

This event is only on for one night!
Leas Cliff Hall, Folkestone
Leas Cliff Hall, The Leas, Folkestone, Kent, CT20 2DZ
Monday – Saturday, Box Office opens at 09:00 and closes 15 minutes after show start.
The Box Office closes 15 minutes after the show starts on performance days. On non performance days, Box Office closes at 17:00.
This venue has two bars, and both open one hour before performances start.
Hospitality facilities are available.
There is a cloakroom available at this venue.
Leas Cliff Hall is Kent's premier entertainment venue. It has played host to some of the best music acts such as Ozzy Osbourne, Kings of Leon, Stereophonics, Mcfly, Status Quo, to name a few. It was built in 1927 and has been refurbished several times in its long and colourful history.