Billy Bragg will tour the UK and Ireland in autumn 2021. Billy previously toured the UK/Ireland on his epic 'One Step Forward, Two Steps Back' tour in 2019.
Leas Cliff Hall, Folkestone
Fri 26 Nov 2021
Leas Cliff Hall, The Leas, Folkestone, Kent, CT20 2DZ
For group bookings of 10 or more:
Says Billy: "In these challenging times, we all need something to hang on to. Like everyone else, my plans for 2020 have been disrupted by the pandemic, but I'm announcing an extensive UK & Irish tour for this time next year to give me something tangible to work towards. My hope is that, by then, we'll be able to get together again and enjoy the uplift that live music brings, to audience and performer alike. Hope to see you next autumn."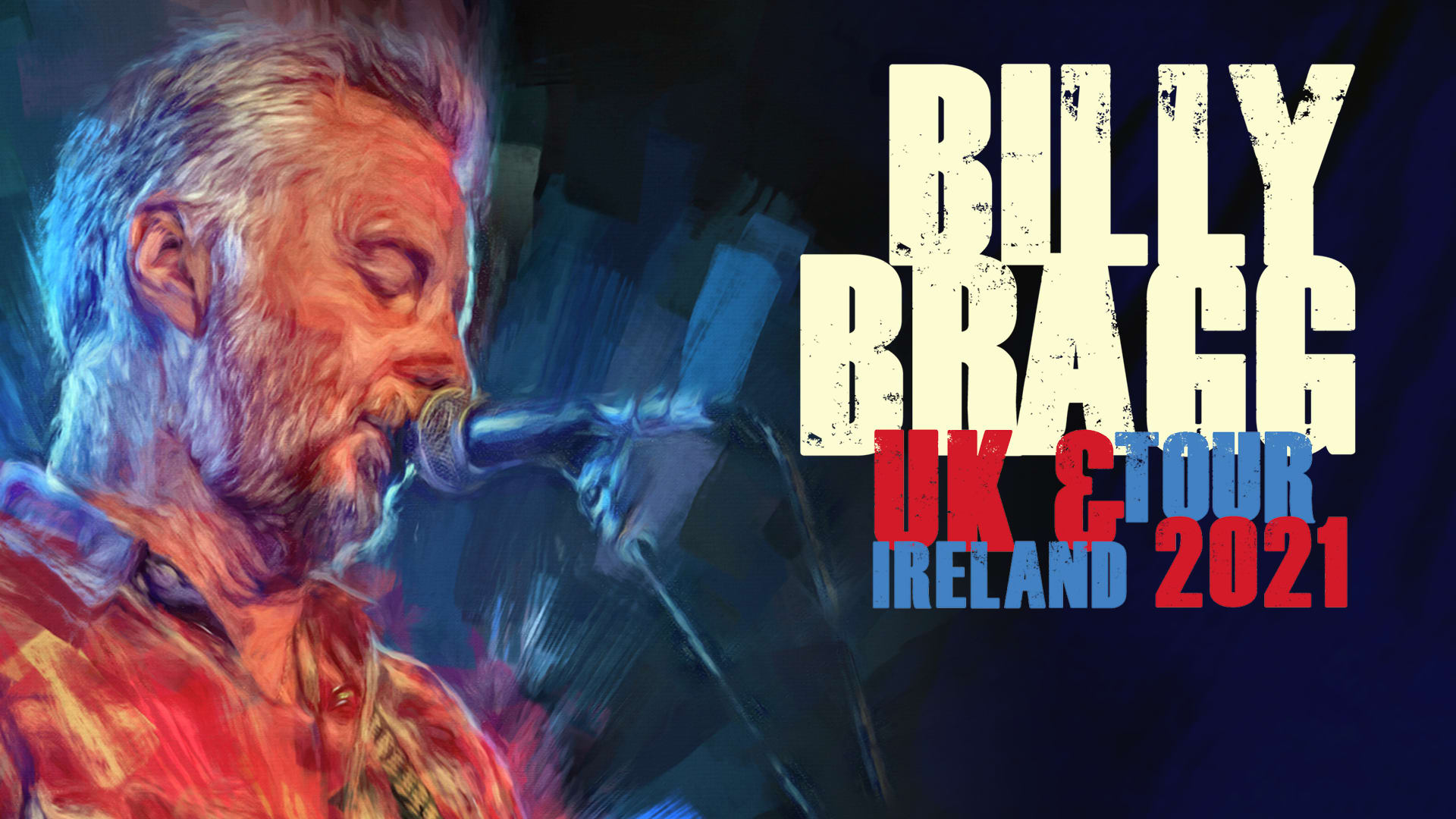 Nights you don't want to miss
One Night Only

This event is only on for one night!
Leas Cliff Hall, Folkestone
Leas Cliff Hall, The Leas, Folkestone, Kent, CT20 2DZ
Monday – Saturday, Box Office opens at 09:00 and closes 15 minutes after show start.
The Box Office closes 15 minutes after the show starts on performance days. On non performance days, Box Office closes at 17:00.
This venue has two bars, and both open one hour before performances start.
Hospitality facilities are available.
There is a cloakroom available at this venue.
Leas Cliff Hall is Kent's premier entertainment venue. It has played host to some of the best music acts such as Ozzy Osbourne, Kings of Leon, Stereophonics, Mcfly, Status Quo, to name a few. It was built in 1927 and has been refurbished several times in its long and colourful history.